Transform your body and your skin thanks to Rapid Transformational Therapy ™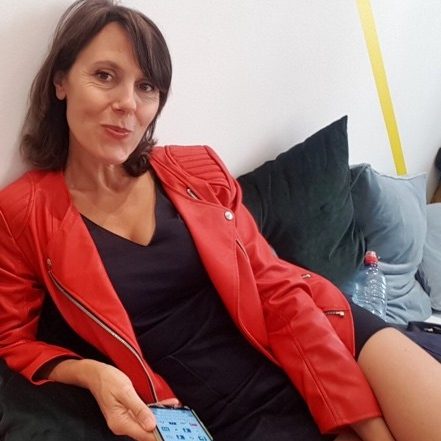 I've been in the holistic wellbeing arena for 20 years and my belief is that our mind is THE major contributor to our life experience - simply by how we subjectively interpret circumstances and events we come across.
It's not events that affect us but the meaning we give them
What is Rapid Transformational Therapy (RTT ™)?
Rapid Transformational Therapy also known as RTT is a hybrid therapy at the forefront of healing modalities which uses several beneficial aspects of hypnotherapy. Amongst others, hypnotic transe, regression, healing vortex ™ and positive conditioning known for their transformational power, are part of RTT.
However, RTT goes way beyond by establishing clients's specific needs and creating a bespoke and unique therapeutic approach.
Rapid Transformational Hypnotherapy helps people get to powerful and significant breakthroughs in the shortest of time (hence the notion of rapidity in RTT)
RTT allows us to directly access your limiting beliefs and to positively transform them - which has the incredible effect of most people experiencing a major transformation in only 1 to 3 sessions.
Marisa Peer, the creator of RTT ™
Named best therapist in the UK by Men magasine, Marisa appears on Tatler's Guide to Britain's 250 Best Doctors and is the author of international bestsellers. As of now, RTT has won 8 "Stevie Awards" - prizes given by the American Business Awards for the top contributions by worldwide companies . Find more information on Marisa's background right here.
What happens in Rapid Transformational Therapy sessions ?
A discovery or coaching session to discuss your situation, challenges and objectives. Whether the symptom or issue is acute or chronic, we may require 1 to 3 RTT sessions. They can be accompanied by some health coaching sessions to reset the body in parallel.
An RTT session lasts from 90 min to 2h30, in person or on Zoom or Skype if you prefer or do not live in Paris.
Each client receives a personalised recording which they commit to listen to for a minimum of 21 consecutive days to anchor in the desired changes.
For more information on what you can expect from RTT, check the official RTT site right here
What's the link between RTT Therapy and my skin ?
A skin problem can have several root sources - from the body and / or emotions. RTT allows to target amongst other things:
Digestive issues: colon trouble, reflux, excess acidity, malabsorption, deficiencies, intolerances
Hormonal imbalances
Food and other addictions and bad habits
And also :
Repressed emotions that could be one of the strongest link to skin issues. Freeing yourself from blockages and beliefs that contributed to skin inflammation whatever its form (eczema, dermatitis, acné etc) and Cell Command Therapy ™ both allow cellular regeneration and proper healing to take place.
Are you ready to have the skin and body of your dreams?
Together lets discover the beliefs behind your symptoms and let's transform them!