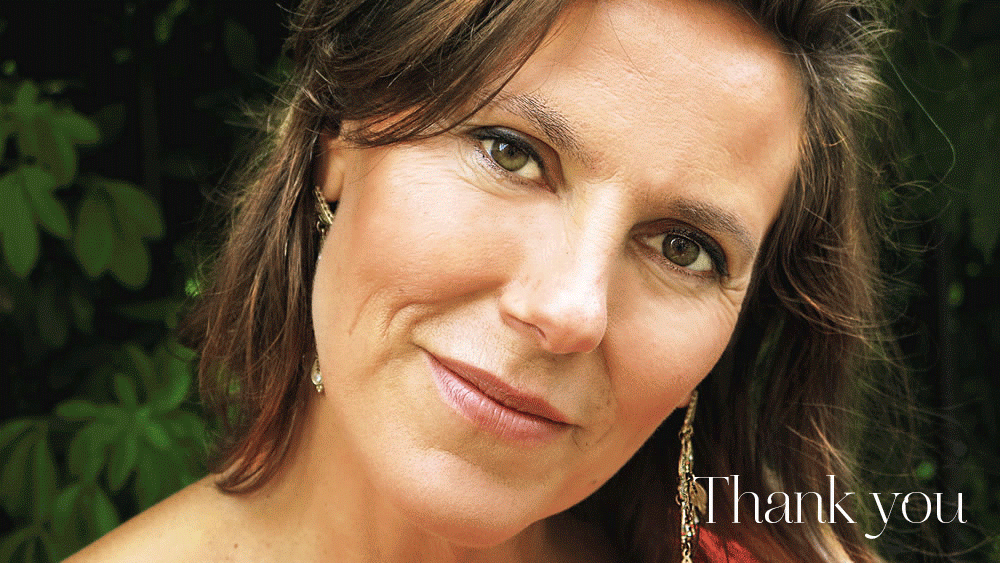 FACIALS
"French women love facial massages and they are right as they are so good for you. Now London women can also enjoy the best facials thanks to the wonderful Marielle Alix. This woman has the magic touch when it comes to bringing back to your face the glow of its 20's! Marielle uses 'shiatsu' – a delicate, slow facial that will profoundly relax you. The skin is soft, more supple, and radiant."
Clémence von Mueffling, Founder & Editor Beauty and Well Being, New York
"Marielle's facials almost feel like yoga for the face. The unique exchange that is taking place, the precision of each gesture and the fragrances all lead to such a state of wellbeing. I leave Marielle's facials feeling younger, yes, but it's the glow that emanates from the skin and the inner confidence that one feels that makes us happily go back into the urban jungle without a trace of makeup."
Aude Bruguiere, Architect, Paris
"Being in Marielle's hands is a true gift and I savour every second of it. It is a moment out of time, during which my face and my whole body totally relax. I leave with glowing skin and I feel lighter and more confident than ever. I feel beautiful JUST AS I AM. THANK YOU from the bottom of my heart for this moment of pure joy."
Stephanie Delabays, Switzerland
SHIATSU
"After Marielle scans my body and finds the roots of imbalances, her shiatsu massage helps me release, loosen and cleanse both my body and soul. I always come out feeling refocused, light as I feel my energy flow everywhere and with a fresher perspective on life. I can't recommend it enough!"
Laurence Lehervé, Paris
"Every time I go to see Marielle for a shiatsu session I feel like I am going on a holiday. I always feel relaxed after a treatment but my mind is clear and brisk. Shiatsu improves my sleep and gives me more energy. I feel listened to as Marielle always addresses my problems both on physical and emotional levels.
"I remember one particular session. When I came to see Marielle that day I felt very stressed and had lots of worries and problems that occupied all of my mind. After the treatment I felt completely the opposite – my worries were gone for good and the world was a beautiful place again. There was such a strong energy shift just after one session.
"Thank you Marielle for your caring and loving touch."
Julia Norina, Beauty Well, London
"No matter what I come to Marielle with – whether it is physical, emotional stress or even full on anxiety – the magic touch of Marielle's Shiatsu always leaves me feeling released and renewed."
Emma Wharton, Cabinet Office, London
"Marielle has an incredible energy and vibe about her that makes people come back time and time again. I have shiatsu massage and facials with her every month so I can get her amazing hands on me."
Carolyne Beck, REN Skincare, London
NUTRITION & COACHING
"Thank you so much for such a comprehensive report and consultation. One of my main problems was what to have for breakfast that would not set me up for bloating and feeling horrible all day. Your suggestions have been so helpful and .. they work! One week on, I feel much better and have more energy than I remember having for a long time. I will definitely recommend you to my friends!"
Danielle Mcleod, London
"I was very impressed by Marielle's report: clear, easy to read, with lots of suggestions. With her usual enthusiasm she managed to explain my symptoms in a way that I could easily understand and with the same enthusiasm she proceeded to make and have me try the most delicious superfoods and drinks. I knew straight away what I was going to incorporate in my diet. I can't wait to put it all in practice."
Bea Ford, Paris
"I was a bit sceptical about having my hair analysed at first but was fascinated by the intolerances and all the other health information it revealed. The proof is not in the pudding but in my skin! This is the main reason why I came to Marielle and two months on, it looks clearer and the redness has subsided dramatically."
Tracy Reed, London
"I've just completed the 90 Day Transformational Coaching programme with Marielle and I have to say I was blown away.
Before I started I thought I knew a lot about food but I quickly realised that I knew very little about nutrition.
Physically, my energy levels have increased and I've lost some weight but the changes are noticeable in all areas of my life. Life seems easier and takes less effort. I'm more me now and I'm much more content within myself. I feel more fulfilled.
As a coach Marielle is warm, friendly and understanding. She will keep pushing you forward and help set things up so you're guaranteed to succeed in what it is you want most.
The biggest surprise was I just got told I can continue working with Marielle to keep building on what my needs are now having achieved and surpassed my first lot. This programme is the gift that keeps on giving - it's life changing.
I'm so excited to see what life has in store for me next…Thank you so much Marielle - you're amazing!"
Sian Evans, Wales
Marielle has been a consistently motivating health coach. Her breadth of knowledge and weekly encouragement has taught me to hear and listen to what I need to strive to be the best version of myself. It's a journey of insight, habit changing, (little hinges move big doors!) focus, reflection and nourishment to honour my mind and body now and for my future! Thank you x
Naomi Smart, London
Top 10 Mistakes to Avoid To Look Fabulous Right Now!